Services
Are You Ready to Blaze YOUR Brilliant Path?
Congratulations!
You are clearly a mover and a shaker, and serious about taking the next step toward making your brilliant business vision a reality.
When you work with me, you will:
Shine a light on what your true purpose is, and discover how you can have a life and business that align with you
Wake up in the morning with a sense of relief, full of passion, and knowing EXACTLY what to do
Uncover any hidden resistance (and any stories that you're telling yourself) that may be standing in your path, and let them go for good
Create and design a custom fit business that is perfect for your lifestyle and that honors your values and priorities
Finally be making GREAT money helping people in a way that feels juicy for your soul
Access your inner power and guidance system so that you are on the shortest, fastest path to a full calendar of clients, money, and freedom (so you can take those vacations you want and make the contribution to the world that is important to you)
Let's talk – During our session I can find out more about your business vision and you can learn more about out what I offer, and how I work with clients; and together we can decide if we're a "match".
Sign Up for Your Complimentary "Strike a Match" Session…and Let's Blaze YOUR Brilliant Path Together!
This one-on-one session is a special opportunity for us to get to know each other, as well as talk about how I can help you manifest a life and business that truly aligns with you–that's really hot by the way! 
My services include a blend of: Guided Light Intuitive Hypnotherapy to help you remove the blocks that hold you back, Illuminated Creative Writing to help you ground your thoughts and ideas, and Transformational Life & Business Coaching to keep you moving on your path.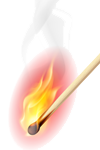 Together, we can strike the match that sets your world aflame.
I am committed to helping Fire-Starters, Visionaries, and Luminaries                         Blaze their Brilliant Paths and Manifest their Visions!
Sign up for your complimentary "Strike a Match" Session by selecting the best time for you to have our first private, one-on-one conversation, then enter your personal contact information, and press send. Yes, it's that easy to get started.
Next, you will receive a detailed Strike a Match questionnaire to fill out. Please complete your questionnaire at least 48 hours before our scheduled time together.
I look forward to helping you illuminate the world with your brilliance.
In love and light,